Orthodontic Treatment
OUR SPEACIALITIES
Orthodontic Treatment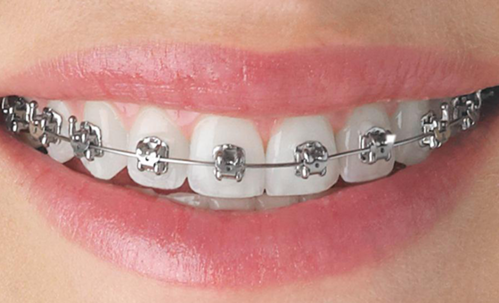 Orthodontic treatment (dental braces): The use of devices to move teeth or adjust underlying bone. The ideal age for starting orthodontic treatment is between ages 8 to 14 years while growth is still occurring. An evaluation for orthodontic treatment is recommended by the age of 7. Teeth can be moved by removable appliances or by fixed braces. Crowding of teeth can require extraction of teeth. Retainers may be necessary long after dental braces are placed, especially with orthodontic treatment of adults.

Treatment Under Orthodontic Treatment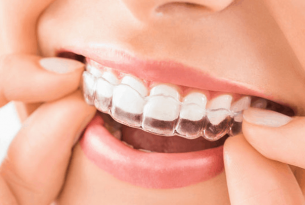 Clear aligners provide an esthetic and comfortable treatment experience, facilitate oral hygiene, cause less pain as compared to fixed orthodontic appliances, reduce the number and duration of appointments, and require less emergency visits (6–8).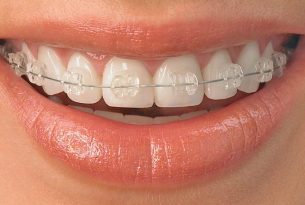 Ceramic braces are customizable to match the natural color of your teeth. We form them out of a special translucent material that doesn't absorb stains. Many adults choose translucent ceramic braces because they're virtually invisible and far less noticeable than traditional metal braces.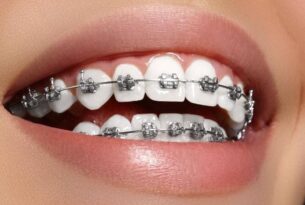 Stainless steel fixed appliances (braces) are comprised of small stainless steel squares ("brackets") that are bonded with composite resin (dental adhesive) directly to the enamel surfaces of the teeth. A protective layer of dental "sealant" is carefully applied to ensure safe placement and removal of the appliances, thereby preserving the enamel.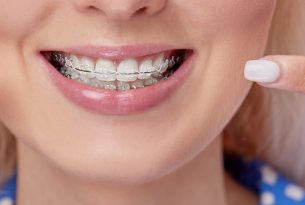 In the case of your more traditional braces, the orthodontist uses elastics to keep the archwire on the bracket. In self-ligating braces, the archwire is held in place by the bracket itself by closing a small, spring-loaded door.



1. Improved ability to chew food
2. Alleviation of speech impairment
3. Easier to brush, clean and floss teeth
4. Reduced cavities and periodontal disease
5. Reduced grinding and chipping of teeth
6. Reduced risk of injury from protruding teeth
Get the Smile You've Always Wanted!


We strive to provide the highest quality dental treatment at reasonable fees