Our dentists working to your smile
About Us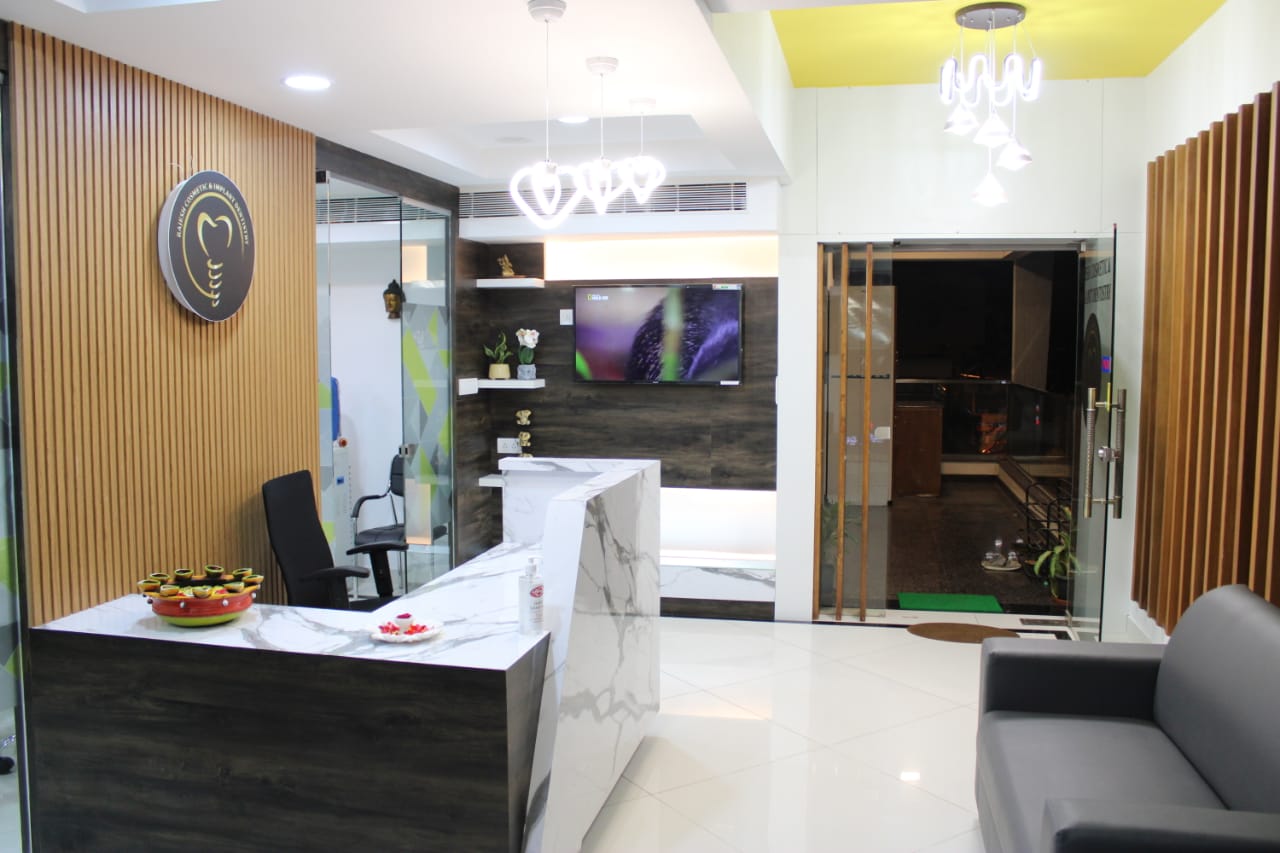 We understand the kind of stress that the very thought of dental
treatments causes to a patient. Thus, we strive in our endeavor to provide
you with a relaxed atmosphere at our center combined with a luxurious
setting, hospitality and state of the art dental equipment.
Our goal from a patient perspective has been accomplished by its interior with a shred of evidence that this place is a clinic. And When you becomea patient at this clinic you will feel like at home alone
Mission / Vision
Statement
We aim to help our community achieve excellent oral healthcare through high quality, multidisciplinary and cost efficient dental services and procedures.
Dr Rajesh Panchineni
(BDS, MDS, Diplomate WCOI, Member AACD)
Dr Rajesh Panchineni is well known prosthodontist and implantologist, he finished BDS from Dayanadsagar college of dental sciences. He finished MDS in prosthodontics and implantology from SRM dental college, Chennai.
He'sconsultant in Apollo dental hospitals and various dental clinics in Bangalore.
He's a professor of prosthodontics and implantology in Rajiv Gandhi university.
He's trained in implants from Germany and various countries. He's completed
more than 200 cases of full mouth rehabilitation in his career. He's one of few dentists in India who is a certified member of American academy of cosmetic dentistry in India. He's an expert in dentures, implants , veneers, smile designing,
precision attachments.
Dr Sindhu Haldal
(BDS, MDS, Root Canal Speacialist)
Dr Sindhu Haldal is an endodontist and restorative dentist, she finished her BDS
from dayanadsagar college of dental sciences, and MDS in endodontics from RV dental college. She is an associate professor in dept. of endodontics in RV dental college. She's passionate about root canal treatment and cosmetic procedures and active in private practice.
she has various national and international publications to her credit.
Dr. C. Vamsi Kiran Kumar
(BDS, MDS, Orthodontist)
Dr.Vamsi Kiran Kumar graduated from Dayananda Sagar College of Dental Sciences, Bangalore where he obtained a BDS degree in the year 2003. He then graduated from Annamalai University, Chidambaram where he obtained a MDS  degree in Orthodontics in the year 2007.
He has been treating patients for the past 13 years and watching not only their smiles transform, but their personalities and self-esteem, as well. He understands that every patient is unique, and therefore requires different treatments for uniquely personalized results.
Why Us ?
Specialists and Dentists as One Team
Initial Dental Assessment
All Types of Dental Services
Safety by Credentials
Dental Implant Experience
Innovation
3D Imaging Center
On-site Laboratory
"Same Day" Dentistry
"Same Day" Dental Implants
Innovative Clinic Design
Complimentary Consultations
Insurance and Financing
Services Cost
Motivation is easy
Our Core Values
Innovation
Embrace change, encourage invention and continually remain at the forefront of advances in oral health for the good of our patients
Compassion
Demonstrate caring and sensitivity for the diverse backgrounds of our patients and colleagues and generosity in our communities
Integrity
Adhere to high ethical and professional standards, demonstrating commitment to our responsibilities with trust, honesty and respect for all