OUR SPECIALITIES
Dental Implants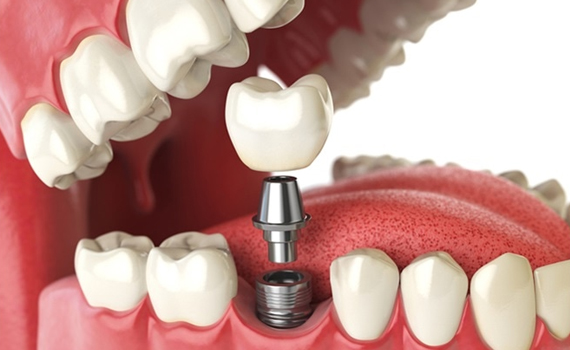 A Dental Implant is basically a titanium post which is surgically inserted into the jawbone beneath the gum line to work as a tooth root. Post insertion, an implantologist will attach a crown on top of the implant to ensure the appearance of a natural tooth.
Tooth Implants not only look and feel like your natural teeth but also function like.
Treatment Under Dental Implants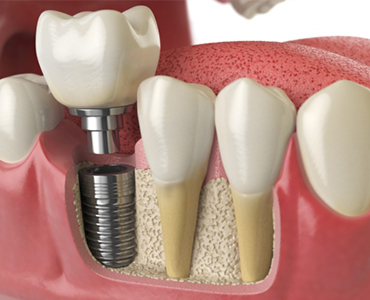 After broad diagnostics and treatment arranging, we intend to restore edentulous patients utilising full jaw inserts in the accompanying precise advance astute way at the best dental inserts facility with moderate embed cost in India.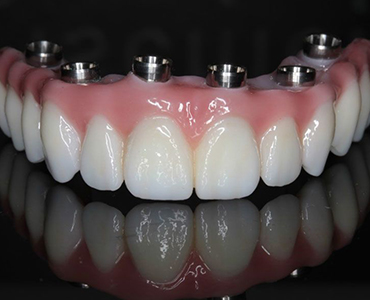 In the event that you have lost every one of all your teeth for reasons unknown, full jaw inserts with fixed crowns are the best substitution.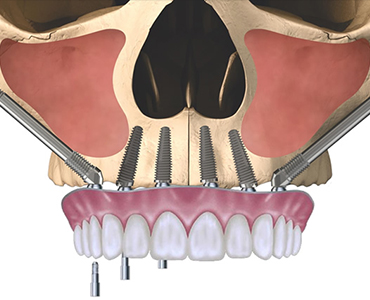 Zygomatic implants are a Swedish surgical technique which allows us to offer implants to patients who have suffered from a great deal of bone and gum loss in the past. Normally, we'd have to recommend bone graft surgery before such a patient could attempt an implant. This meant more time, expense, and surgical risks on the part of the patient. Zygomatic implants solve this problem by allowing implant placement within the course of a single surgery.
Advantages of Dental Implants
Improved appearance: Dental implants look and feel like your own teeth. And because they are designed to fuse with bone, they become permanent.
Improved speech: With poor-fitting dentures, the teeth can slip within the mouth causing you to mumble or slur your words. Dental implants allow you to speak without the worry that teeth might slip.
Improved comfort: Because they become part of you, implants eliminate the discomfort of removable dentures.
Easier eating: Sliding dentures can make chewing difficult. Dental implants function like your own teeth, allowing you to eat your favorite foods with confidence and without pain.
Improved self-esteem: Dental implants can give you back your smile and help you feel better about yourself.
Improved oral health: Dental implants don't require reducing other teeth, as a tooth-supported bridge does. Because nearby teeth are not altered to support the implant, more of your own teeth are left intact, improving long-term oral health. Individual implants also allow easier access between teeth, improving oral hygiene.
Durability: Implants are very durable and will last many years. With good care, many implants last a lifetime.
Convenience: Removable dentures are just that; removable. Dental implants eliminate the embarrassing inconvenience of removing dentures, as well as the need for messy adhesives to keep them in place.